Advantix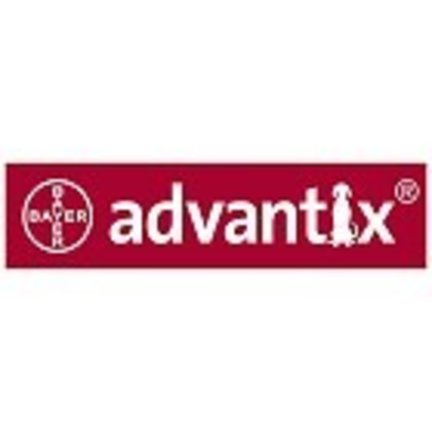 Advantix is ​​always a good choice if you want to quickly fight ticks and fleas in your dog. Advantix also protects dogs against sand flies, stable flies and mosquitoes. Not only do you kill the present fleas and ticks with Advantix, you also protect your dog against reinfection for weeks. The agent is effective for 2 - 3 weeks against mosquitoes and flies and the repellent effect against fleas and ticks lasts no less than 3 - 4 weeks. Drip once with the spot-on pipette and your dog will be rid of all these annoying insects for the time being.
Choose the right dose of Advantix for your dog
In order to guarantee optimal functioning, Advantix has different dosages for different dogs. The correct dose of the active ingredients imidacloprid and permethrin is tailored to your dog's body weight. Ensure the best possible effect and avoid overdosing by choosing the right packaging.
When is the use of Advantix not recommended?
Advantix flea agent is only suitable for application to dogs; do not use this medicine for cats. Use of Advantix in puppies under 7 weeks of age is also not recommended. The use is also not recommended for known hypersensitivity to this agent.
Directions for administration of Advantix
Advantix is ​​easy to apply by dripping the agent with the spot-on pipette in the neck of your dog. Make sure that your dog will not immediately lick it off; it can cause excessive salivation. However, this side effect disappears on its own and is not harmful to dogs. Nerve symptoms such as trembling and listlessness are also known when licking up. If in doubt, we recommend consulting a veterinarian.

Read our blog about How to apply a spot-on pipette against external parasites such as fleas or ticks
Read more
Close